Did you know, there are lots of ways to wear a headband? Hannah Munford from MAYFIVE hair salon in London shows us how with the jewelled embellished Lorianna headband:
Ponytail
The Lorianna headband comes with a fabric strap, that sits at the bottom of the head. This ponytail look keeps the strap discreet, by pulling sections of hair over the strap and into the ponytail.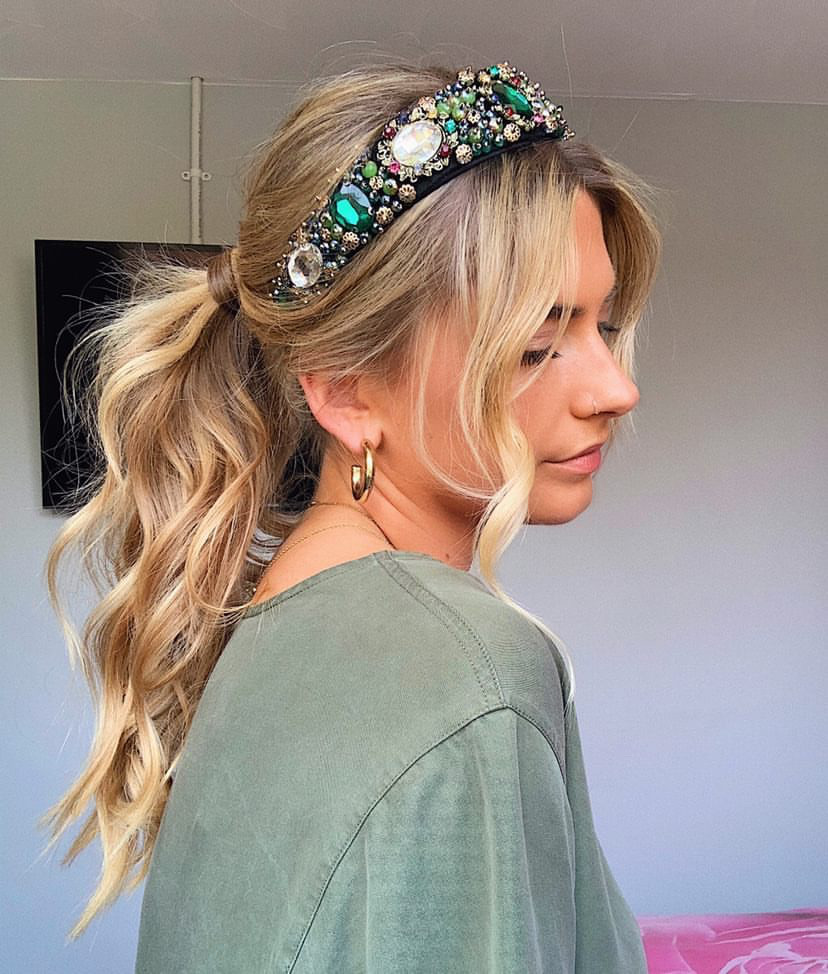 Wrap around
Instead of hiding the strap underneath the hair, place the headband over your hair and take a section of hair to wrap around the exposed strap. Then, secure the hair in place with a bobby pin.
Braid it in
Make a braid around the headband by placing it in position as if you were wearing your hair down and gently cross over the sections of hair into a braid.
Do you have any other ways of styling your headbands? If so, we'd love to hear all about them! Please get in touch, either via Instagram or email at info@evelynandrose.co.uk.
Speak soon, Lisa xx